Our Staff
Joel I. Kimmel, Ph.D.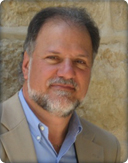 Dr. Joel Kimmel is a Clinical Psychologist and business consultant who has been in continuous private practice in South Florida for over 39 years. He received his Bachelors degree from Queens College in 1969 and his doctoral degree from Hofstra University in 1976. He has provided well over 50,000 hours of assessment, counseling, and consultation, in addition to managing the business of a group mental health practice. Dr. Kimmel is a regular contributor to the radio show Topical Currents on WLRN, South Florida's NPR affiliate, and he publishes a monthly e-Letter dealing with psychological issues.
Throughout his career, Dr. Kimmel has also served in many different capacities. He has been the Team Psychologist for the Child Protection Team of Broward County where he participated in the investigation of cases of reported child abuse. He has been the adolescent program psychologist for several chemical dependency treatment programs, both free standing and hospital based. Dr. Kimmel has also served as a consultant to several corporations resolving employee conflicts and developing Violence in the Workplace prevention programs.
In his private practice, Dr. Kimmel's patients consist of children, adolescents, and adults. He is a directive, solution focused, psychologist who believes that improvement comes through changing a person's thinking, beliefs, and attitudes. Most of his patients are referred for relationship problems, anxiety, depression, and behavioral problems. His approach consists of identification of the problem, developing strategies to resolve the problem, and then executing on these strategies. Dr. Kimmel also conducts psychological evaluations for accommodations in school, for admission to private schools, for identifying learning disorders, to diagnose Attention Deficit/Hyperactivity Disorder, and for class placements.
In addition to seeing children, adults and families in his clinical practice, Dr. Kimmel has been the psychologist for the Broward region of the March of the Living. Since 1996, he has helped to educate high school students about the Holocaust.
Akiva Daum, M.D.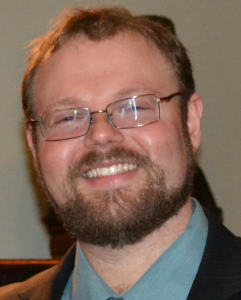 Akiva M. Daum, MD received his Bachelors of Science in microbiology and molecular biology from the University of Central Florida and his medical degree from the University of South Florida, College of Medicine. Dr. Daum went on to complete his residency in general psychiatry and addiction fellowship through Boston University School of Medicine. He currently serves as the Director of Addiction Services for a large community behavioral health center and as a psychiatrist for KimmelPsychology where he has the opportunity to work with patients of a variety of backgrounds and mental health conditions using innovative and evidence based techniques.
Dr. Daum's special interests include program development and ways to improve access to treatment for patients with co-occurring mental health and substance use disorders. He has studied and implemented the use of the shared medical appointment model, treatment of patients with co-occurring chronic pain and addiction and the use of medication assisted treatments for substance use disorders. Previously, in his roles as Director of Behavior Health Clinical and Educational Services at the Broward Faculty Group Practice and as an Assistant Professor of Psychiatry and Behavioral Health through Florida International University, he worked to develop addiction services for the University and to offer education to current and future health professionals regarding prevention, recognition, and treatment of substance use disorders and addictive behaviors.
In addition to his clinical experience, Dr. Daum has had extensive experience in didactic teaching and clinical supervision of psychiatrists, therapists, medical students, residents and addiction psychiatry fellows since residency training. He has previously presented at multiple national and international conferences including the American Psychiatric Association Annual meeting, the International Conference on Opioids, the annual meeting for the American Academy of Addiction Psychiatry, the state conference for the Massachusetts Association of PAs, and the Massachusetts Psychiatric Society. He has previously presented grand rounds and formal lectures to multiple training programs and institutions. Dr. Daum served as the co-chair of the Massachusetts psychiatric society's alcohol and substance abuse committee and is a member of the American Psychiatric Association, Florida Psychiatric Association, and American Academy of Addiction Psychiatry and a diplomate of the American Board of Psychiatry and Neurology in both General and Addiction Psychiatry.
Camille Benito, Psy.D.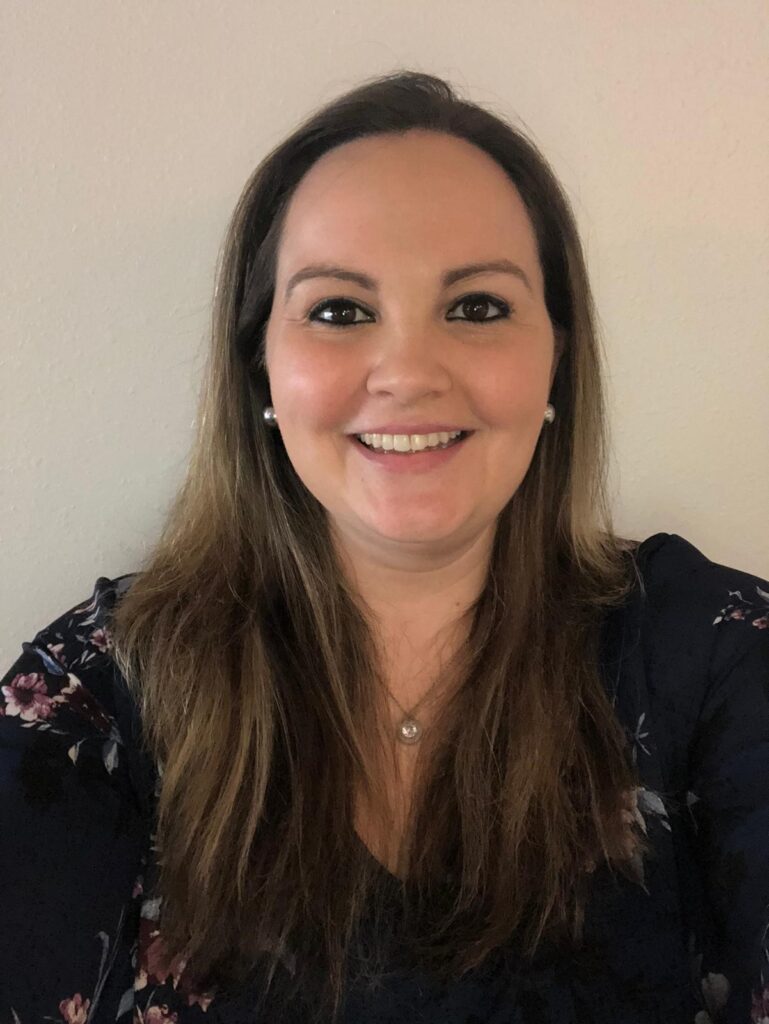 Camille Benito is a Licensed Clinical Psychologist who has been providing psychotherapy services to children, adolescents, and adults throughout Florida over the past 7 years. Camille received her Bachelor's degree from Palm Beach Atlantic University and her Masters and Doctoral degrees from Nova Southeastern University.
Camille has provided therapeutic services within community mental health, private practice, and university counseling center settings. Over the last 3 years, she developed a specialization in working with the emerging young adult population and has experience providing individual, group, and couples therapy with a growing passion for group therapy. Camille has treated clients with various concerns ranging from anxiety, depression, relationship concerns, grief and loss, identity development, and trauma. Dr. Benito incorporates various therapeutic approaches in her work which include cognitive behavioral therapy, interpersonal processing, and brief psychodynamic therapy.
Camille recognizes how difficult it is to take the first steps towards seeking help and knows that each person comes to therapy with their own unique background that shapes how they see themselves, others, and the world. She takes an empathic approach and is intentional about creating a safe, nonjudgmental space to meet clients in whichever stage of their therapeutic journey. In collaboration with the client, she works to evaluate their thoughts, behaviors, beliefs, and expectations to reinforce those aspects that bring them closer to their therapy goals while readjusting factors that are hindering them. Her work promotes insight, empowerment, and evidence-based techniques for clients to use in their daily lives to support achievement of their therapeutic goals.
Stacey Mednick, LCSW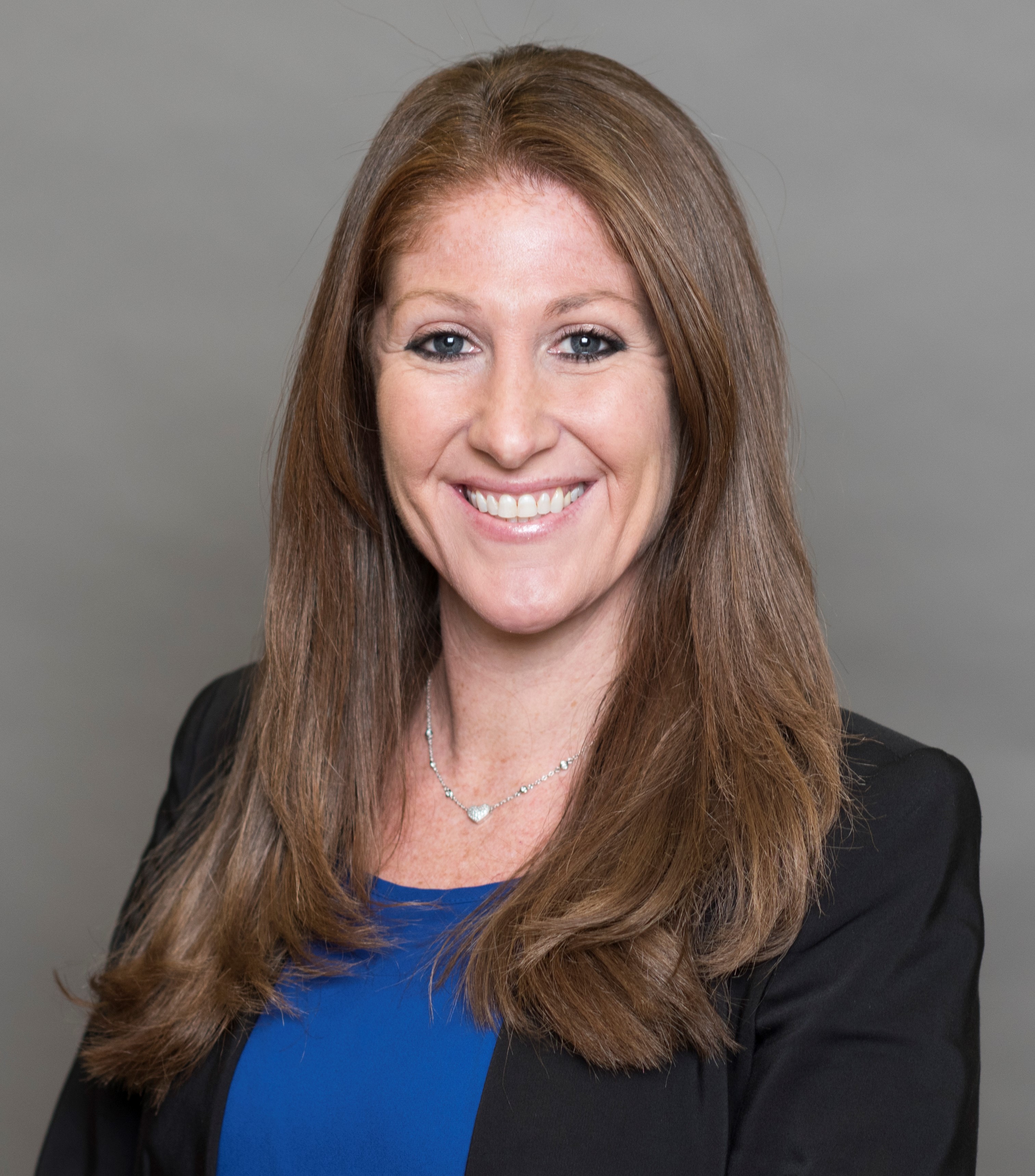 Stacey Mednick is a Licensed Clinical Social Worker who has been providing psychotherapeutic and psycho-educational services to children, adolescents and their families in South Florida for over 12 years. Stacey received her Bachelor's degree from the University of Florida and her Masters Degree in Social Work from Florida Atlantic University. She has been licensed since 2012.
Stacey has provided behavioral health services in the home, private practice, and academic settings. She offers her service to individuals, families and groups. Ms. Mednick specializes in working with childhood and adolescent behavioral and emotional disorders such as depression, anxiety, eating disorders, and anger management. She also works closely with the parents and families in order to provide them with the communication skills, coping skills, support, and the tools necessary to overcome the challenges their family is facing. Stacey is passionate about bringing the family together in order to function as a cohesive unit and support each other throughout the trials and tribulations encountered throughout life.
Stacey has extensive history in working with children, adolescents, and adults with a history of trauma, as well as with a history of grief and loss. Ms. Mednick is an effective therapist who has training in various therapeutic approaches such as solution-focused therapy, cognitive behavioral therapy, narrative therapy, crisis intervention and behavior modification. Stacey's goal is to create a safe, supportive and collaborative therapeutic environment that leaves you feeling empowered and ready to live the life you desire.
Stacey is passionate about helping her clients to reach their goals through healing, growth and transformation. She will help you, your child and /or your family to identify the issues at hand, develop a treatment plan to help you overcome those issues and most importantly, will provide you with the support, guidance and therapeutic tools necessary to reach these goals. Stacey's therapeutic style is warm, nurturing, thought-provoking and empowering. Stacey is able to provide private practice services in the office setting as well as in the comfort of your home.
Julie Gordon, LCSW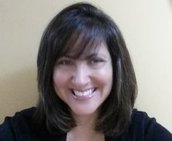 Julie Gordon LCSW is a Licensed Clinical Social Worker who has been in practice for 25 years. She holds a Master's degree in Social Work from Barry University and a Bachelor's degree from the University of South Florida. She has been licensed in the state of Florida since 2003.
Throughout her career, Julie has worked in various therapeutic settings including residential, outpatient, and private practice. She has successfully treated clients with various challenges ranging from trauma, anxiety, and depression to eating disorders, grief and loss, and foster care and adoption. Additionally, Julie has an extensive history of successfully working with individuals suffering from substance abuse and other addictions.
For 18 years, Julie was the Senior Clinician and clinical training supervisor at JAFCO. JAFCO is a premiere agency that provides a range of services for children who have experienced abuse and neglect. It also provides support for families including those raising children with developmental disabilities. At JAFCO, Julie established a trauma informed care model that specialized in the clinical training of staff as well as in trauma recovery and wellness for children, adolescents, families, and groups.
Julie was also the Director of Eagles' Haven in Coral Springs FL, a holistic wellness center, providing healing for those impacted by the 2018 shooting at Marjorie Stoneman Douglas High School. At Eagle's Haven, Julie led a team of trauma therapists and implemented innovative recovery programs including wellness through aromatherapy, groupwork, and meditation.
In therapy, Julie's focus is to assist her clients with healing and achieving their goals. She uses a combination of evidence-based treatments including cognitive behavior therapy, motivational interviewing, trauma focused cognitive behavior therapy and solution focused models. She believes in establishing a foundation of trust and mutual understanding in order to assist individuals, couples, and families in their pursuit of mental health and wellness.
Julie firmly believes that individuals have the innate capacity to overcome difficulty and hardship. They just need a guiding and nonjudgmental presence to ease their suffering and assist them in finding peace and meaning in life.
On a personal note, Julie is married and has two beautiful children. In her free time, she enjoys being out in nature and relaxing with her family. Her philosophy is to learn something new every day, to use humor for healing, and to be mindful and self-aware whenever possible.
Susan B. Flax, Psy.S.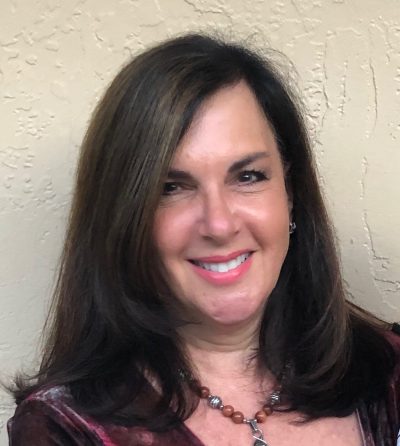 Susan Flax is a Licensed School Psychologist who has been working in the Broward County Public Schools as a School Psychologist since 2006. She received her Bachelor's degree in Psychology from Hofstra University in New York and then attended Brenau University in Georgia to become certified in primary and elementary education. While teaching, Susan became endorsed in Gifted Education and English for students of other languages (ESOL). She decided to merge her loves for psychology and education and pursued further education. She received her Master's and Specialist's degrees in School Psychology from Nova Southeastern University and has worked as a School Psychologist since.
Susan has extensive experience in evaluating children, adolescents, and young adults. She evaluates for giftedness as well as behavioral deficits. She has evaluated for autism spectrum, attention deficit, and anxiety disorders and can identify if a disability is hindering a child's success. In addition, she has also evaluated for intelligence, depression/mood disorders, and learning disabilities. Through the specific tests Susan uses, a child's strengths and challenges are identified and whether their abilities and behaviors are expected or unexpected at that age.
Since Susan works privately and also for the school board, she knows exactly what is required to ensure the child receives needed accommodations and interventions as quickly as possible. She has evaluated students from preschool through high school graduates and is able to see the whole developmental picture. She knows what it takes for students to thrive in school and understands the past demands, current expectations, and future educational/social pressures.
Susan is also very knowledgeable in academic, behavioral, and social/emotional interventions. Because of her classroom experience, her recommendations are targeted, reasonable and helpful for teachers. Her ongoing trainings at neuropsychology and school psychology conferences have provided her with a wealth of research-supported knowledge on how the brain works. She knows the approaches that work best to enhance focus and memory while reading, studying, learning and test taking. She also knows strategies to help manage anxiety and behavior, and to develop emotional self-regulation so that the child can start and complete tasks at school and at home.
If you are thinking of having your child evaluated or bringing your child to learn these life-long strategies, you are a parent with real concerns and worries. Whether you think your child may need assistance, or you feel your child's teacher overreacts, Susan will listen and take your concerns seriously and professionally. Her user-friendly reports and clear explanations will empower you during conferences. She will also help you understand in advance what happens at a school meeting, who attends, and how to get your child's needs met. As a parent, you are the advocate and the one who knows your child best. Sometimes, not knowing and wondering can be far worse for your child. Knowing and intervening early can prevent problems from becoming much larger.
Susan looks forward to consulting with you so that you will know your whole child. Her evaluation of your child will identify their strengths they can rely on to develop strong self-esteem, be resilient, and overcome challenges.
Meredith Kimmel, MAcc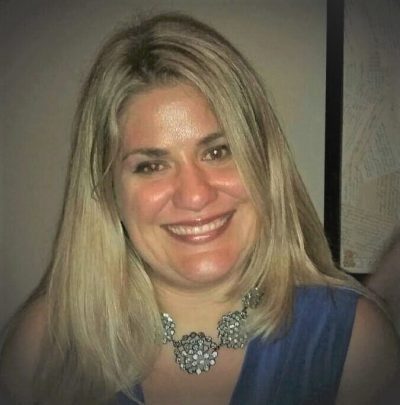 Meredith Kimmel is a professional coach who holds a BS in Advertising from the University of Florida, a Masters in Accounting from Florida Atlantic University, and received professional coach training from the University of Miami. Prior to becoming a professional coach, Meredith spent 15 years working as a wealth management/tax paralegal and an accountant.
Meredith works with people to clarify their goals, accelerate their progress, and achieve results. She partners with people by truly listening to them and understanding their goals and desires. Ms. Kimmel's practice focuses primarily on helping people achieve their career goals and helping people with their workplace relationships. She understands career challenges and knows how to help. Meredith will challenge you to reach your potential and ensure that you are working to achieve your goals.
Coaching is different from therapy in that it is understood that the client has all of the answers to their questions/issues within them. The coach partners with the client to give the client the safe space and opportunity to explore and find the answers to their questions/issues. The coach comes from a place of curiosity and is free of judgment or agenda. The purpose of coaching is identifying goals, exploring why those goals are important, and creating the skill set, strategies, and tools necessary to achieve those goals. The goal of coaching is to make forward progress.
Meredith is an active member of the International Coach Federation South Florida chapter. In her spare time, she loves to travel, is obsessed with Art History, and enjoys supporting pet charities.
Jillian Baer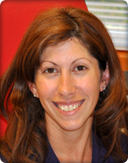 Jillian Baer is our practice administrator. She is a friendly and helpful individual who does whatever she can to provide our clients with excellent customer service. Jillian received a Bachelor's degree in Business Administration and Advertising from Florida Atlantic University in 2002. Jillian has over five years' experience in medical office environments and is very knowledgeable in handling insurance billing, authorization and referral issues, and in managing the multitude of tasks involved in managing a front office environment. Jillian's previous experience includes Administrative Assistance experience. Jillian is available to help clients with setting up appointments and resolving insurance issues. Jillian is courteous and friendly and is often the first voice heard in welcoming our clients to the practice.